I wrote this article a few years back, never posted it cause of the stupid mess the forums (still) are in in terms of article stickied post/blogs. It was to do about the MWC, and also has relevance to why myth has become obsolete and finding organised matches to eventually create tournament sized games harder and harder.
Arguably
Its a bit intimidating to start or join a lightweight team when you are considered the weakest chain in a tournament consisting of the cream of the crop of myth society who have mostly played this game for twelve years having somthing on average of 50 to 60 myth world cup champions.
The team ive been playing for deer has been around now for a good four years since 2009 and in that time I have enjoyed all our games and endured our losses we still bring our team into the fold for a chance of glory. However this article is not about glory in victory, it is about glory in participation. Ill give you some interesting points why winning is not always the case in gaming.
-The Diversity Factor-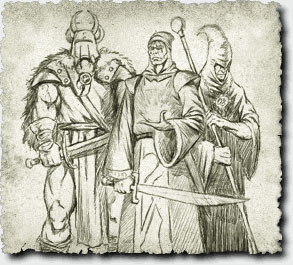 Deer was the most diverse team in the tournament, I have yet to meet another team to field more players from Ukraine, England, Brasil, America, Australia, Italy, Canada and Japan. Sadly because of this diversity our team suffers for time zone attendances but by having more diversity the team can have more numbers, introduce new players to their friends. Consider in Ukraine is around four or five times more expensive to purchase a game off the store shelves. Sending a copy of myth over to your friend or even a game from your country as a gesture of goodwill really gives you a good feeling. A sense of communal trust given and more ties of team bonding than any other victory on myth would ever have.
More on the upside it is so much more interesting to getting to know your players and cultures having such a diverse range. Exchanging cooking recipes is a prime example and pooling resources together to making contributions to myth is always a great way to keep team spirit healthy.
Without going into too much personal detail publicly I can safely say that conversations tend to be much more colorful with more facets of opinion than you would have from 10 mythers from the same country of origin. I will tell you now there is nothing funnier than having two myth players speaking in their second language English with poor vocabulary about competitive myth and listening.
The Challenge Factor
There is sadly this idea that winning a myth world cup requires you to join a team of the heaviest veterans and hardest, coldest players. I find this to be one of the most ignorant albeit stupid prejudges of the myth gaming community to date.
Players forget that the game myth and in all its campaigns was about having the smaller, squishier light armies against the larger dark armies required strategy that did not involve head long collisions body counting your enemies main force. Rather out-flanking and out maneuvering the enemy and reaching your objective. The victory coming from not force of arms but by strength of mind.
I find this to be a lost cause for the higher tier teams that have forgotten what it was like to enjoy a real challenge. Having an all-star team will give you plenty of victories but does the end justify the means? Is the victory sweet enough to say, we really crippled our fingers and sweated all over our keyboard for that win. I think not, and for those who read this on such a team when was the last time you were considered by a majority of the community obtaining an upset victory against your opponent? When was the last time the lightweight teams that now almost cease to exist take notice and really appreciate how hard you worked for that win, and I am not talking about the token "well done (insert team) at the end of the tournament.
To a certain extent I feel pity for the five trow teams as they will never truly get back these hard earned victories for the reason of not truly celebrating with their diverse colleagues that you did a mission impossible just like the legion cut the head of balor and sent it in the devoid against all odds.
The Family Factor-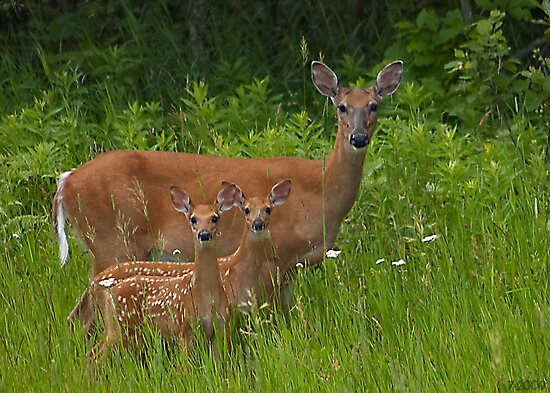 Many players on myth are reaching the age of having families, children and are between their mid twenties to early forties. For this reason not all mythers have the privilege to play 5 hours on a regular basis and keep their myth skills honed to perfection. They have real life factors that are usually forgotten by top players. Should they be judged poorly and not given a chance to play in a tournament? Is it their fault they have real life priorities to attend to?
Just last year I had a member with three kids and an ex-wife and another the year before who was ex-military with little or no time on his hands. I will talk about the father. He loves myth who wanted to be part of the action just as anyone who played myth knows as well. Nobody put their hand up to take him on the team recruitment forums. They found him too weak, crazy albeit a myth suicide who didn't know the difference between a warlock and a berserk. Not a single 3 baller team or above gave any attention to this guy and only judged him on his gameplay, a reason why I took him on board. I would not have known him to be such a great person personally sitting him down, talking and getting to know this guy better. Of course he was a ball and chain effect slightly on our team but he participated in the myth world cup. The good factors far outweighing the bad and as any myther knows its quite entertaining watching someone blow up their units with a warlock.
Its a sad fact
that many gamers forget that there are real people under the myth alias with real lives who just want a fun game or maybe a little more such s the tournament to get involved only to get attitude that they are crap mythers or do not deserve to trow in a rabble game with a mere 4% army in most cases. Edulus is a prime example of such a player. Even I myself make fun of his poor myth tactics but I do not discourage him from victory and give him always the chance to prove himself in games. Would it not be ironic even far fetched that such players had tournament money to donate only to be discouraged because of the lack of teams to join? Chances are slim but so is the chances of deer winning the myth world cup. Doesn't mean we wont be upsetting any teams however.
Teams like the IX, OOH, ULMS even saints row and now Deer are all gone or are remnants of a long and dead history of myth. They are a part of the myth legacy still but just like we need fresh new faces to myth so do we need fresh new teams. A tournament that does not care about its lightweight teams does not deserve a challenge. Unless players rise to the challenge of reaching out and giving young bucks a shot of being a part of the herd then they will never reach the potential to rise high enough to be a challenge for any 5 trow team. I hear often that these teams are well balanced which is true enough, however the balance comes from the fact that there are no lightweight teams on this tournament. No Meat to grind so to speak, so really is it balanced or just another overdressed saying drummed into the heads of myth veterans to think that they are going to have a challenge.
In the end Deer will persevere through all the times and continue to participate, however sadly there are only so many team members I can field for the privilege to play a myth world cup. Many will miss out this year from the lack of encouragement. In the end Myth is about having fun so I do hope this year will be a blast!