TRULY my fellow myther you must understand everything happens for a reason. even duds.
im pretty sure you can talk about chris bosh's stats being relevant, but the fact is with (a) no josh mcroberts, who was supposed to return, (b) low rebounding per game (losing the 50-50 balls, all of them) the miami heat will have (c) low offensive possessions per game. bosh's 21 points per game are inflated due to that. his rebounds are inflated due to that, he technically has less chances for offensive rebounds than the majority of other team leading big men.
Bosh (and obviously the heat as a whole) need to rebound more, true; but when bosh plays more minutes it is often because he is playing to make up for another player/role (and statistically has registered less blocks). sleepers. you slept on the hawks after the cavs dropped 30 on them, and the league sleeps on them every year (hello mcfly). the heat are a sleeper . they were in the finals 4 years in a row. allen and lebron were key but one
can't count them out until wade or bosh are done for the season.
does it piss you off, do you not care, or just blissfully unaware that being a fairly well off caucasian male from cleveland ohio uncontrollably predisposes you to choose tim duncan for MVP over David Robinson?
Chohan wrote:I mean you realize Tim Duncan is black right....oh that's right he doesn't listen to rap and isn't covered in tattoo's so in your mind he isn't 'black enough'.
im pretty sure Tim Duncan is one of the most prolific NBA players, and the best Power Forward of all time. I'm pretty sure you have some kind of respect for Tim Duncan too. So to hear you ignorantly call Tim Duncan black, attempt to justify that label and claim that I need to ignore skin color is disheartening to hear. You brought skin color up, quote chrohan timmy dunkins black end quote, not I.
You look at stats without realizing Duncan was a PF and Robinson played center. Robinson wasn't in San Antonio to be an offensive post-beast when Duncan was drafted; Duncan was drafted by SA for the reason to back up Robinson and take over. the whole system duncan walked into was originally built on robinson. Interestingly enough you left out the Minutes per game statistic, and duncan played on average more than 7 minutes than robinson and played in more games. more opportunities for points, rebounds, etc. see chris bosh above. (a, b, c) somehow robinson averaged more steals.
duncan was in his 2nd year in the nba, and david robinson in his 10th.
you could say in 2003 when the spurs beat the pistons tim duncan was better than david robinson, or that tim duncan in 2003 was better than robinson at the peak of his career, sure.
but when the spurs won in 1999,

david robinson

was the better player in comparison to tim duncan.
your abbhorent loyalty for cleveland has certainly blinded you, for you to claim, Atlanta is #1 in the East. LOL
im not
cherry picking
here, i just found it very amusing for you to defend cleveland's 3pt shooting, me to consider it questionable, and then they get raped by the team with one of the best, arguably the best, 3 point shooter in korver and some no name dude off the bench for atlanta, like the cav's delladova, goes 6-6 with the 3pt.
if i remember correctly, the 3pt shot is what cleveland used to rape atlanta in november.
im pretty sure cleveland just gave up after the first quarter ending play ankle breaking of sefolosha, they threw the game to play the heat in the 1st round. I was right about harden, right about cleveland's questionable 3pt defense (especially when a team has set and perfected plays to penetrate and pass out to maximize the effiency of their starters, just like how the cavs do themselves). there's my next claim. heat and cavs sounds like big money for adam silver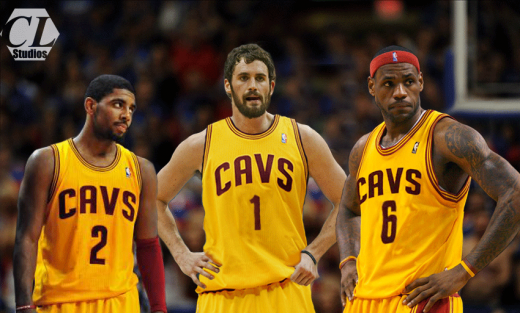 this image could have been taken last night when the cavs got stomped at home by the atlanta hawks bench
you'll consider me only bringing up one quote
cherry picking
, but hey shit happens, just like when cleveland stomped atlanta and
had less
team chemistry than they do now when they hath been stomped.
Chohan wrote:Perhaps you should look it up Garnett wasn't even the best player on the celtics that year Pierce was.
MVP is popularity contest so no surprise the better offensive player takes that bucket (kobe/chris paul over kg in voting), also funny to think steve nash stole an MVP from bryant while he was on the suns. pure robbery.
i have to thank you for leading me to the dusty closet containing the NBA 2008 Boston Celtics Champion DVD with loads of highlights and memories.
you are correct about two things crun, it is the moment for a refresher after the copious amounts of marijuana smoked since. you're right about kobe winning mvp in 2008, totally forgot about that. i thought kg won MVP coz his defensive effiency was off the charts, but alas he only took home the Defensive Player of the Year Award. funny to think chris paul was second in voting on the new orleans hornets (rip) between the two players (how the fuck does a defensive player take #3 in MVP voting? KG is JJ Watt of NBA).
despite your proclamation that Paul Pierce (again, my favorite player) was the MVP of the celtics in 2008, and having watched him close out countless games during that season like he was jordan of the 96 bulls, he wasn't even in the top 5 of MVP popularity voting. Looks like the majority of NBA coaches and big wigs disagree with you on that statement. Someone who actually watched those games does as well.
on another note, while pierce was the icon of the team, garnett the anchor and allen the unflakable 3pt shooter, it was the bench who stepped up big and won the 2008 championship for the celtics. I guess you wouldn't know that unless you watched the season/playoffs through till the end. tony allen, house, posey , cassell, brown, and of course LEON POWE. im pretty sure posey or powe were undrafted as well, jesus what a bench. i dont even consider rookie big baby davis apart of that squad. they went fucking lights out on LA in the finals which was the only series that didn't go to 7 games.
now i realize it's probably
cherry picking
by focusing on the cleveland cavaliers rather than the other marvelous and dreadful teams in the NBA, but they're a great team to talk about. can you believe lebron james wasn't even in the top 10 athletes google searched this year after
losing
the NBA finals and
returning
to Cleveland? Not going to lie, as soon as the trade happened I realized I'd be watching more cav's games this year out of pure excitement. this is a new squad and coach, like starting a brand new association mode in NBA 2k15. how far down will the rabbit hole go, where will the chips fall and lay?
I'm disappointed they're not as good as the 2008 boston celtics, who were 'learning to play with each other' in their first year and then shit happened, and that shit was the 2008 NBA Championship which they won. You're a loyal fan, as you said, and I will reflect that disappointment on
you
. You're the closest person to Honkey and the Packers myth forums have left.
hi ew