What's your favorite movie that came out this year so far?
For me it's "Sing Street" by a wide margin.
http://www.imdb.com/title/tt3544112/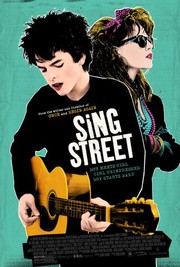 ---
---
---
Posts: 1665
Joined: 06 Jun 2013, 04:29
Contact:
AMERICAN SNIPER
LONE SURVIVOR

NEITHER CAME OUT THIS YEAR BUT STILL BETTER THAN YOUR MOVIES.
---
Those are some good choices, Kirk. I have seen both movies and read the books they are based on.
---
I was worried Star Trek was gonna be bro-ish action trash, but it was refreshingly good after a bit of a disjointed start.
---
---